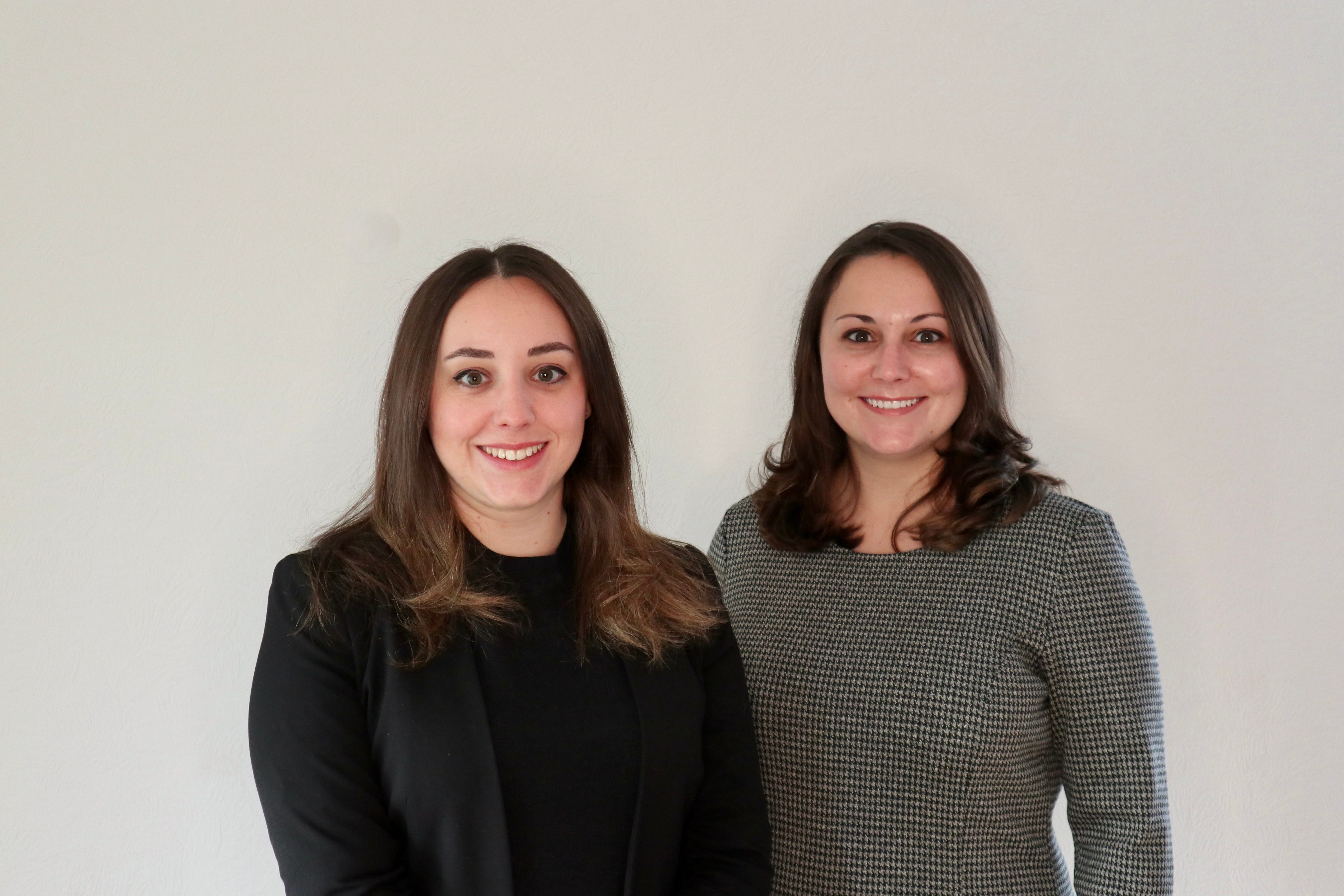 In 2019 we put our long-cherished wish into practice and founded our full-service agency, all-around GmbH. Since then, we have been carrying out your events, meetings, congresses and trips with a lot of fun and passion. It is important to us to offer you a service that keeps the stress of such planning away from you so that you can enjoy your event or trip completely carefree. Because with us you come first. We respond individually to your needs and try to implement every request reliably and satisfactorily - we will also meet the most unusual and spontaneous requests whenever possible, because we act according to the motto: 'There is no such thing as impossible.'

Who are we? We are Sarah and Julia Vogt, two sisters from Freiburg im Breisgau. Even if, like most siblings, we each cut our own path, we are united by the passion to plan incomparable events, conferences and trips. While Sarah Vogt followed the traditional path with her training as a tourism manager and subsequent employment in the group department of a travel agency, Julia Vogt went in a different direction with her studies in cultural anthropology and the subsequent master's degree in cultural management. Combined, our knowledge provides the perfect basis for successfully mastering the tasks of our all-around GmbH.

Rely on us and we promise you a support and implementation that leaves no doubt that we try to perfect every event, every trip and every conference with all our passion.
Our promise: We are there for you...all-around.
We adapt our offer individually to you and your needs. We have no ready-made plans, instead we will at the beginning of every inquiry find out what each customer wants, exchange ideas with local partners and compile a program. Your wishes are the starting point of the booking process.
A new adventure for us begins with every request. And that we experience with all our passion and enthusiasm - because planning your trip, your conference or your event is what we love. Can there be a better motivation?
You never stop learning. And that's why we work on getting better. With every meeting, event or trip, we expand our knowledge, our network of local partners and our experience. We profit from that - but so do you.
We are there for you, all around - true to our name. Because our goal is to enable you to have a perfect event, conference or trip. However, you should be able to concentrate fully on the content without being distracted by the stress of planning and implementation. That is why we are at your side and take care of that.
Consultation
Based on our detailed needs analysis, we can present you with a tailor-made offer that fully meets your requirements. We advise you where it is most convenient for you. In our office, at your site or - adapted to the current circumstances - in video calls or by telephone.
Brainstorming
After we provided you with a list of possible destinations, all you have to do is choose from them. Since you are only presented with travel destinations that also match your wishes, you do not have to choose from a confusing number of options. This is how we clarify your destination effectively and in a time-saving manner.
Conception
We will create a tailor-made offer for you. So you don't have to research possible hotels and locations yourself, choose from them and make inquiries. Every offer that we submit to you has been checked for availability, is suitable and the price has also been renegotiated. That way, we guarantee to get the best for you.
Location / Destination scouting
"How long does the transfer take?" or "Where can I buy something quickly?"
Such questions inevitably arise during a trip. And to be able to answer them based on facts, we visit the destinations and locations in advance.
This way you and your guests feel completely looked after during the trip. In addition, our site inspection ensures that the quality of the location meets your requirements.
Logistics management
It is easy to lose track of the almost unlimited number of providers or connections. Therefore, we select them and only offer you the service providers and connections that suit you and your trip. And should unforeseen circumstances such as strikes occur, you don't have to worry about a thing, because we'll take care of it and provide an alternative.
Planning
Because of us and our numerous local contacts, you will gain in-depth destination know-how. So even if your wish is rather unusual, we can implement it reliably. At the same time, we can also offer you activities and locations that you might not have come across during your own research. This makes your trip extraordinary.
Budget management
During the arrangements of the trip, you will regularly receive an updated statement of costs from us, so that you can keep an eye on the development of the total costs. In addition, we also take over the payment management for you and process the billing with the individual service providers. You receive
a total account.
Scheduling
Just before the trip is about to happen, you will receive a detailed itinerary from us in which you will find all the details of your trip summarized. This way, you always have an overview, even if you are not involved in time management.
Participant management
Careful and reliable participant management requires a lot of time - time that you often don't have available in during your everyday work. While we carry out the coordination with your participants according to your specifications and guidelines, you can concentrate on the essentials.
Branding
Branding creates emotions and allows guests to identify with the brand. We ensure that the recognition value is given throughout the trip or event, so that it is full of many small highlights and details that will inspire the participants.
Implementation
Because we are by your side throughout the journey or event, you can fully concentrate on the trip of event itself and your guests. Sit back and enjoy the relaxed part of the event.
Subsequent handling
Even after the trip, you can sit back and let us do our work. If you were dissatisfied with any part of the trip, we will look at your points of criticism and, if necessary, forward them to the relevant service providers. So you don't have to deal with it yourself - eventually, we will present you with the finished solution.